Discover How to Thrive As An Entrepreneur So You Can Succeed During Uncertain Times!
Regularly $497, but for the next 24 hours you can get lifetime access for only $127!

Enter this scholarship code to get lifetime access for only $127!

5R38GLX6ZW

Already purchased? Click HERE.
Do you know you can succeed during uncertain times IF you apply specific evidence-based principles to yourself and your business?
Do you ever wonder why you struggle during uncertain times while others don't?
Here's the secret: they think differently about themselves and their business, something I've learned to do over the past 34 years as a serial entrepreneur.
Let me explain: nearly 2,000 years ago, a Greek philosopher said, "Whenever I am disturbed by something that happens, it is my opinion of the event that disturbs me and not the event itself." When you realize that it is HOW you think about what happens that determines your success, you begin to gain the mindset of a successful entrepreneur— in good times and in bad.
If you don't change how you think, you will continue to experience the emotional rollercoaster…the constant fear of failure, the sleepless nights worrying about your business, the overwhelming stress, the excruciating pain in the pit of your stomach, the tension headaches, the tightness in your chest.
I know, because that's what I've experienced along with countless thousands of entrepreneurs…before we learned these principles.
The big question on my clients minds is, "How can I stop feeling like this and enjoy the lifestyle and freedom of a successful entrepreneur?"
I've been a serial entrepreneur for over 30 years and I've discovered a few things that have changed my life and the lives of my clients.
I discovered a 2,000 year old philosophy that has proven itself through famines, plagues, pandemics, war, economic crises, and the chaos of modern life. This philosophy is at the heart of the psychological training of elite military forces around the world, including US Army Special Forces , Navy SEALs, and the US Marine Corps. It is also the core philosophy of successful entrepreneurs.
It took me over 3 decades and several failed businesses to understand this, but I have finally perfected these principles and want to share my 34 years of expertise with you.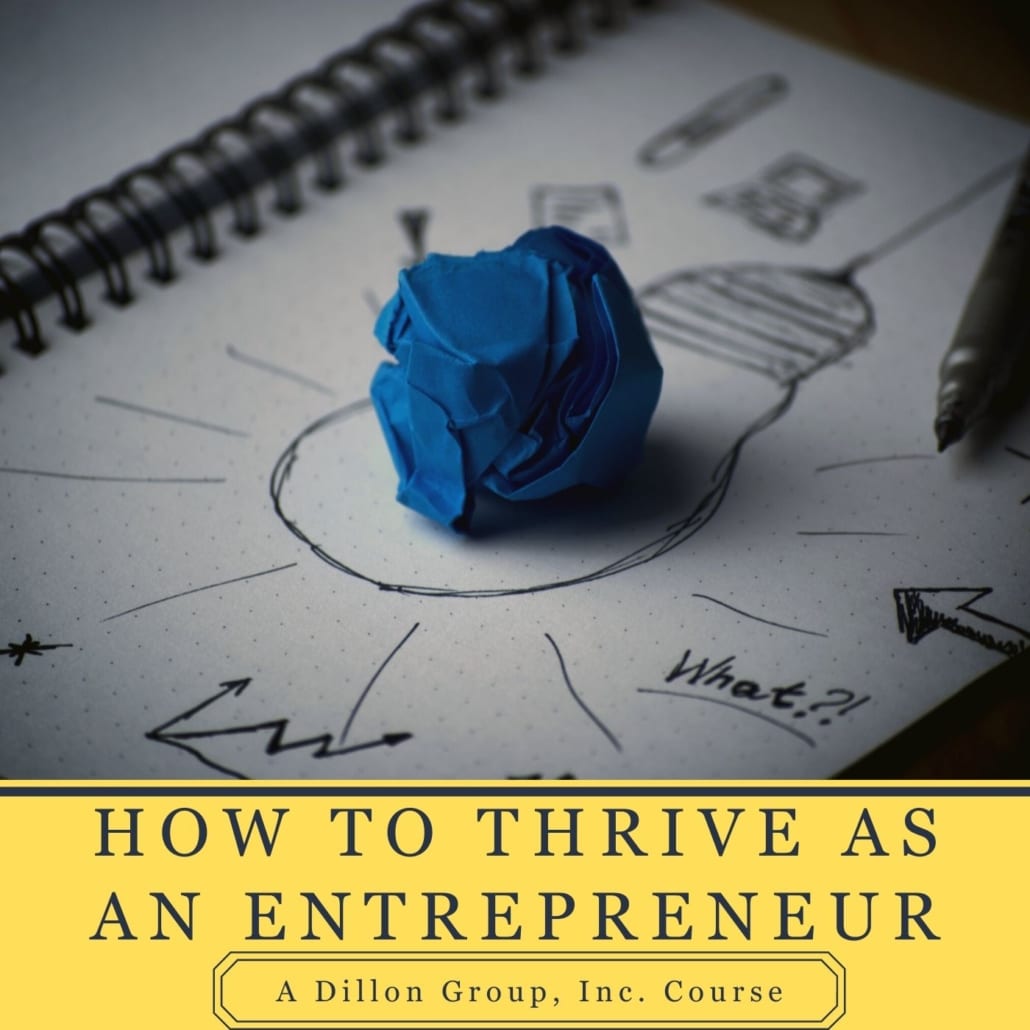 Now, you can have peace of mind and freedom too.
Inside How To Thrive As An Entrepreneur, you'll find 2 modules of 6 in-depth video training lessons along with a pdf guidebook for each lesson, with audio files and templates for you to download.
Here's What You're Going to Get in How To Thrive as an Entrepreneur:
Module 1: Design Your Life to Thrive

Lesson 1: 38 Stoic Principles to Thrive
Lesson 2: 21 Factors for Post-Traumatic Growth

Module 2: Design Your Business to Thrive

Lesson 1: 5 Principles of Maneuver
Lesson 2: 7 Principles of Businesses That Thrive
Lesson 3: 6 Principles of Simplicity
Lesson 4: Your Business Continuity Plan
After you apply these principles to your life and business, guided by the questions in the guidebook, you will be able to thrive as an entrepreneur and experience the freedom and peace of mind of a successful entrepreneur— all from the comfort of your own home!
You can depend on these life and business-changing principles, proven to work for more than 2,000 years— if you put them to work for you. There is no success without effort, and if you just watch from the sidelines of your life and never get on the playing field…you are not an entrepreneur and this course will be a waste of your time and money.
What makes this different from all the other programs out there?
This training is evidence-based, with principles proven in business and battle, and taught by an experienced entrepreneur who thrived through near-death experiences, failure, amputation, and burnout.
I'm offering this amazing course to you for a fraction of what others pay me for. I know that during these unprecedented times, you have hard choices to make— and I want this choice for your success to be easy.
This course, built on years of practical experience in the entrepreneurial trenches, is easily worth more than the regular price of $497. But for a limited time, I am gifting you a $370 scholarship to help you during these turbulent times.
I've devoted the past decade of my life to help entrepreneurs like yourself build businesses that thrive…and I consider that $370 scholarship an investment in you IF you act now.
Limited Time Offer!
Only those who act now will get lifetime access to these principles at this price.
If you are ready to stop living on an emotional rollercoaster as an entrepreneur, then click the button below to get immediate access to How To Thrive As An Entrepreneur today!
Get How To Thrive As An Entrepreneur for just $127!

Enter this scholarship code to get lifetime access for only $127!

5R38GLX6ZW

Already purchased? Click HERE.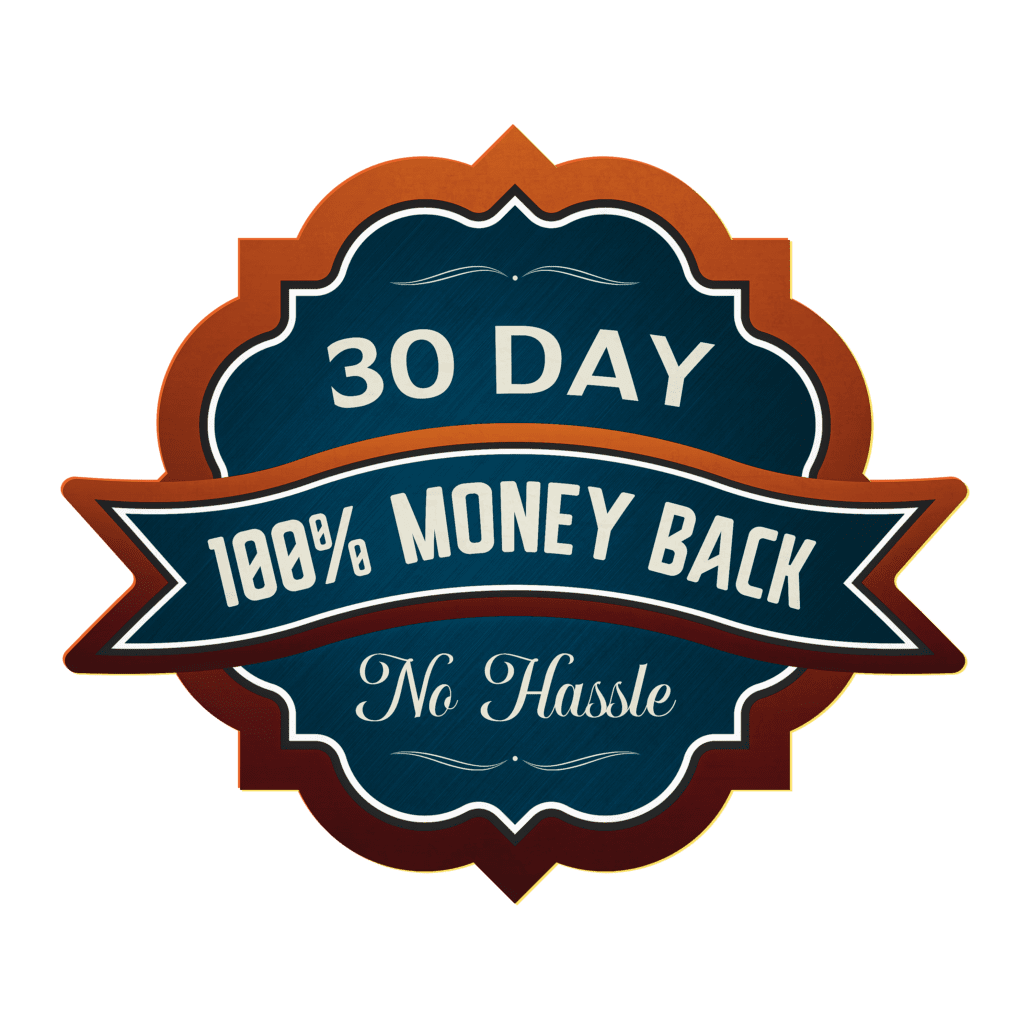 If you aren't satisfied with what you've learned, we will give you 100% of your money back within 30 days of purchase.
After taking this course, you will have life-time access to:
3 videos to guide your beliefs, actions, and emotions
These principles, grounded in 2,000 years of evidence, will help you think differently about yourself and your business so you can succeed during uncertain times
5 videos packed full of principles to help you grow because of stress
These principles are used by elite military forces to prepare them for growth after traumatic experiences— you can use them to prepare yourself to grow through an entrepreneur's life!
5 proven business strategy principles that work
These principles are the foundation of transformational businesses
7 principles to build a business that thrives
These principles create nimble businesses that can respond to whatever life throws at them
6 principles to create simplicity in your business
These principles unravel the complicatedness that most businesses create to deal with chaos and uncertainty and bring focus and clarity through simplicity
8 steps to create a plan for your business to operate during crisis
This plan has allowed my business to grow because of crisis
Today, you can begin to thrive as an entrepreneur, or you can continue to experience the struggle of life on an entrepreneurial rollercoaster. But there is a cost of inaction:
Get How To Thrive As An Entrepreneur for just $127!

Enter this scholarship code to get lifetime access for only $127!

5R38GLX6ZW

Already purchased? Click HERE.