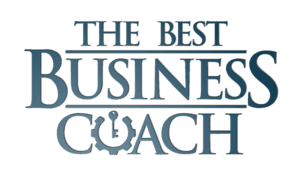 DO YOU DESIRE CONFIDENCE IN YOUR BUSINESS SKILLS?
The Best Business Coach by Intellectual Ferret, Ltd. Co. helps business people live a good life well, with confidence and clarity.
You can learn:
Strategy
Innovation
Profit
Execution
Integrated Marketing Communication
Entrepreneurship
Who you learn from is just as important as what you learn. We created The Best Business Coach based on more than 30 years of experience in business. Our responsibilities ranged from employees to executives and entrepreneurs.
You get to learn the lessons we did…without the pain and suffering we had.
Check out our catalog of courses!
"The purpose of a business is to create a customer."

Peter Drucker
Your business has only one purpose: to create and keep a customer. Why? Because that customer provides the money that satisfies your needs. Yet how many times have you gone into a business and discovered they didn't seem to want your money?
Have you gone into a store and had the employees ignore you? Were they were busy doing their "job" like stocking shelves or rearranging clothes? Were they too busy doing the "job" to do the real work of the business, creating and keeping customers?
Have you had somebody try to sell you something that wasn't what you wanted or needed? Too often we get hammered by people who designed a widget for them…not us.
Look at our catalog of courses, all designed to help you become better at the business of business.
"Because the purpose of a business is to create a customer, a business has only two basic functions: marketing and innovation."

Peter Drucker
You may not realize this, but this singular truth will have profound effects on your success: your business is a marketing business. Too often we think that marketing is promoting our business, but that's only one part of marketing.
Marketing is so much more! It is everything from identifying your market to delivering your offering. And it all revolves around people…your customers and your employees. You need a different skillset to manage a business. The skills needed to produce the offerings your business sells are no longer enough.
Many people who don't understand sustaining and disruptive innovations. Most business people don't understand how to develop innovative products or services…
And that's where The Best Business Coach can help.
Our courses cover what you need to become a successful businessperson.
"Marketing is not only much broader than selling, it is not a specialized activity at all. It encompasses the entire business. It is the whole business seen from the point of view of its final result, that is, from the customer's point of view."

Peter Drucker
Check out our catalog of online courses right now!
---
---
Check out our online offerings!
Free Courses
Shit Everyone Should Know
Managers/Supervisors
Executives
Entrepreneurs